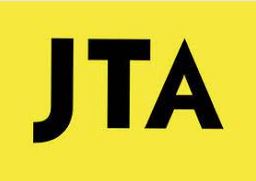 In implied rebuke to Trump, Republican Party denounces Kanye West and Nick Fuentes
January 29, 2023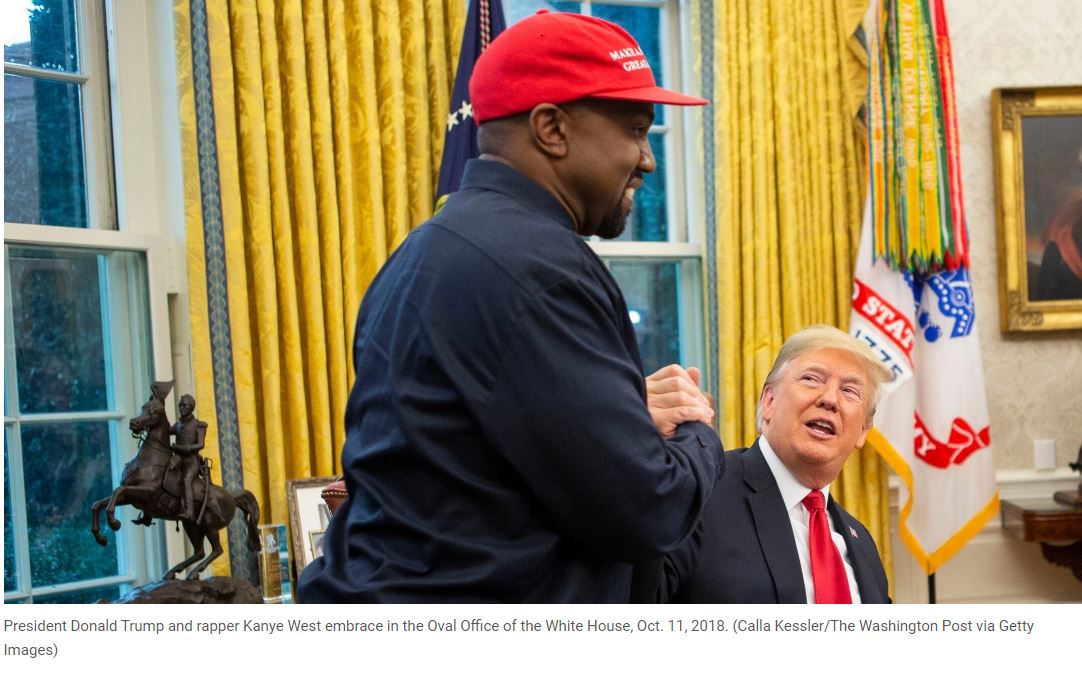 WASHINGTON (JTA) — The Republican Party unanimously condemned as antisemitic Kanye West and Nick Fuentes, saying their beliefs have no place in "any political discourse."

The official resolution passed on Friday at the Republican National Committee's winter meeting represents an implied rebuke to former President Donald Trump, who recently dined and consulted with the men, but does not mention him.

The resolution opposes "all forms of antisemitism, antisemitic statements and any antisemitic elements that seek to infiltrate the Republican Party." It names West, the rapper and designer now known as Ye, saying he "has repeatedly made statements that are antisemitic, shameful, wrong, offensive, bigoted, and contrary to American and Republican principles." It also names Fuentes, noting that he is a white supremacist.

Trump dined with West and Fuentes in November, not long after West launched a barrage of antisemitic statements on social media and interviews. Fuentes has long been known as an antisemite and a Holocaust denier.

"Resolved, that the Republican National Committee affirms antisemitism has no place in our political party, American politics, or any political discourse," the resolution said.

Trump did not apologize for the encounter, even though it drew rebukes from some of his closest Jewish associates. Trump said West was an old friend in crisis, and that West brought along Fuentes, whom Trump claimed not to know and whose antisemitism he condemned.

Politico, which first reported planning for the resolution, said it was conceived by Shawn Steel, a national committeeman for the RNC. "I want to create a standard for all political parties in America, that we don't tolerate bigotry, and in this particular case, antisemitism," he told Politico.

The resolution also targeted a number of Democrats that Republicans see as antisemitic, in part because of their harsh criticism of Israel and in at least three cases, their endorsement of the boycott Israel movement.

The resolution reflects the party's growing ambiguity about the former president. Trump was seen as the party leader until November, when the GOP performed poorly in midterm elections it was expected to sweep. The party blamed losses on Trump's obsession with the false claim that he won the 2020 election, and on the poor performances of candidates, a number of them eccentric, whom Trump had endorsed.

Trump is still seen as a force to reckon with; he is the sole declared Republican candidate for the 2024 presidential election. But there is greater willingness to move on from his legacy. A number of candidates once close to Trump are signaling they will soon announced their own presidential runs, including three with deep support among Jewish conservatives: former Vice President Mike Pence, former Secretary of State Mike Pompeo and former ambassador to the United Nations Nikki Haley.

The RNC confab reelected Ronna McDaniel as its chairwoman, although it has underperformed since she first assumed the role in 2017. McDaniel is seen as close to Trump, a factor that helped her fend off challenges, and a signal of his continuing influence. Lee Zeldin, a Jewish Republican who served in Congress and just lost an unexpectedly close race for New York governor, briefly considered challenging McDaniel.



RNC chair highlights success in Orange County as she seeks to hold onto her position
January 27, 2023
Story by Hanna Kang, The Orange County Register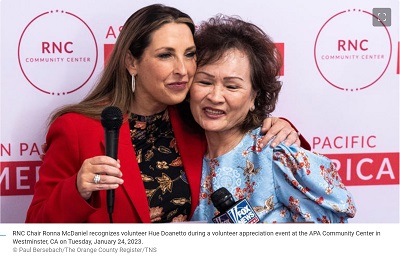 A
head of the three-day-long meeting where Ronna McDaniel will contend for another term as the face of the Republican National Committee at a luxury waterfront resort in Dana Point, the incumbent paid a visit to the Asian Pacific American Community Center, nestled in a
Little Saigon
strip mall in
Westminster
.
McDaniel is pointing to the community center in Westminster, the first of its kind, as a success in getting an in with minority communities as she seeks a fourth term as RNC chair at the party's winter meeting in
Dana Point
this week.
It's indicative of the role Orange County and California play as the GOP decides its future. Asian Americans have been on pace as the fastest-growing racial or ethnic group,
according to the Pew Research Center
, and voting bloc in the nation. And California is home to the largest AAPI population, with roughly 1 in 6 residents being Asian American and Pacific Islander.
Should she win, McDaniel
will make history
as the longest-serving RNC chair. She faces a challenge from California attorney Harmeet Dhillon, who has the support of a number of notable Republicans including Florida Gov. Ron DeSantis and Kari Lake, who lost the Arizona gubernatorial election last year.
Dhillon has blamed McDaniel's leadership as a reason for the failure of a widely-predicted "red wave" to materialize in the 2022 midterms. (Dhillon was not available for comment for this story, her spokesperson said.)
Articles
2023
2022
2021
2020
2019
2018
2017
2016
2014
2012
1998