Six years after his much-ballyhooed Cairo speech, it's now clear what President Obama meant by
"a new beginning"
in American foreign policy.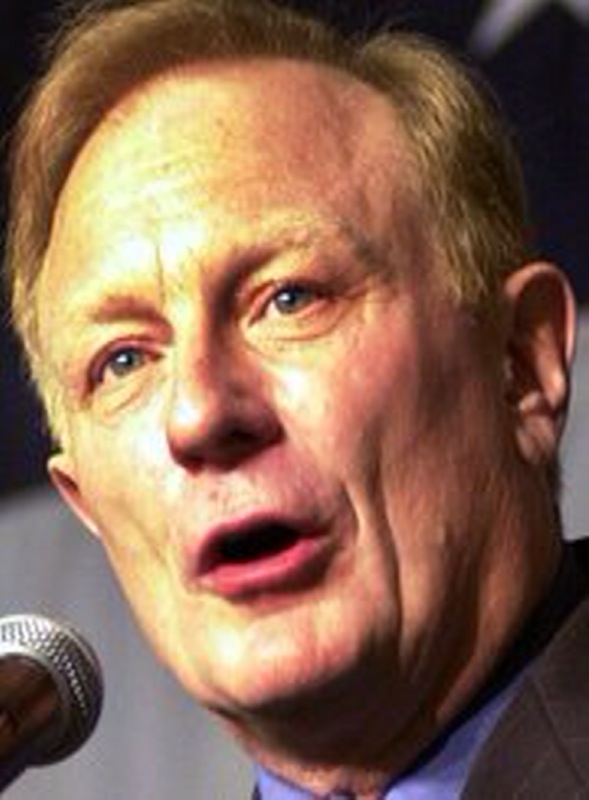 We've abandoned our
closest ally in Israel
, embraced a nuclear
agreement with Iran
, ignored the ongoing
human rights abuses
in Cuba, and disregarded the territorial expansion of a Russian despot. And that's only a recap of the last six months.
"Our allies struggle to understand why the Iranian regime – the world's biggest sponsor of terrorism – can extract so many concessions from the world's superpower," Rep.
Devin Nunes, R-Tulare
, wrote after a recent trip to the Middle East. "This is part of a strange pattern with the Obama administration – stridently anti-American regimes in Iran and Cuba are persistently courted, while relations with close allies like the Kurds, Jordan, Israel, and Egypt are diminished."
American foreign policy hasn't been this careless since Jimmy Carter, and as if to prove how bad things are, even he criticized Obama's foreign policy last year. Obama's failures have opened the door for members of Congress, in particular Orange County's representatives, to take a leadership role in foreign affairs. Contrary to popular belief, Congress has an important role to play in foreign policy — with the power to adopt policy statements, provide informal advice, and oversee the $50 billion in foreign aid requested in next year's budget.
"The ideal is not total cooperation between the two branches," former Congressman Lee Hamilton, a Democrat who served as vice chairman of the 9/11 Commission,
said of foreign policy
, "but a creative tension out of which should come policies that better serve the American national interest and better reflect the values of the American people."
Congressional involvement isn't limited to staying at home. Every year, the U.S. State Department facilitates hundreds of congressional trips, known as "codels." A vital and often-overlooked component of American foreign policy, congressional delegation avoid the logistical and security obstacles that come with presidential travel.
Earlier this year, I joined – at my own expense – a congressional delegation to the Middle East, chaired by Rep. Dana Rohrabacher, R-Huntington Beach. From that trip, it became abundantly clear that Obama's foreign policy has failed to be a force for good in the world, reassure our friends and allies of America's unwavering commitment to their security, or act as a backstop against brutality and aggression.
At our first stop in Doha, Qatar, you could see how American foreign policy no longer acts with moral authority around the globe. There's no question that Qatar, home to U.S. Central Command's Forward Headquarters and the Combined Air Operations Center, remains a strategic ally in the Middle East. However, we've embraced a plutocracy that offers wealth for a few and freedom for none.
The country's
278,000 citizens
, who enjoy the
highest per-capita income
in the world, escape the stifling heat in large air-conditioned shopping malls, while nearly 2 million foreign workers – many from the India, Nepal and the Philippines – toil away under
"kafala,"
the country's legal form of indentured servitude. You can only get a sense of the injustice from witnessing it firsthand.
We've strayed from the policy under Democrat and Republican presidents to use American influence to advance democratic principles around the world— even among our allies.
"The American people believe in human rights and oppose tyranny in whatever form, whether of the left or the right," President
Ronald Reagan said in a 1986 address to Congress
. "We use our influence to encourage democratic change, in careful ways that respect other countries' traditions and political realities as well as the security threats that many of them face from external or internal forces of totalitarianism."
That commitment to fight totalitarianism led us to defend Kuwait during the First Gulf War. A frightening advance by the Islamic State, known in the
region as Daesh
, has Kuwait on edge yet again. Unlike much of the region, Kuwaitis are happy with Americans, so much that they'll stop you in cafes or on the street.
Rep. Rohrabacher insisted on a visit to Ali Al Salem, a key military airbase just 23 miles from the Iraqi border, where U.S. drone pilots quietly operate missions against Islamic State. In the center of the base sits a large rock monument with an Excalibur sword planted in the middle. Two decades after Saddam Hussein's unprovoked attack on Kuwait, the monument's symbolism resonates in the new campaign against the Islamic State.
At the request of Rep. Ed Royce, R-Fullerton, chairman of the House Foreign Affairs Committee, our final stop was at the
Egyptian Economic Development Conference
, held in the Sinai resort town of Sharm El-Sheikh. Global leaders, including former British Prime Minister Tony Blair and General Electric CEO Jeff Immelt, discussed investment opportunities in the world's largest Arab country.
The summit's highlight was an impassioned speech by President Abdel Fattah al-Sisi, whose robust vision for Egypt begins with military and economic security. Al-Sisi made clear his deep appreciation for the ideological war against Islamic State. He views the struggles as not only a battle for Egypt's survival but for the future of Islam.
Perhaps more so than President Obama, President al-Sisi understands that economic stability with a market-based economy will help prevent the contributing factors that aid radical propaganda. It seems to be working, as Egypt
attracted $12 billion
in investment pledges from the conference.